Yes, you are at the spot to explore the crazy and exciting farmhouse decor ideas right now.
And the good news is you didn't need to be a professional interior designer to implement these tips.
The rustic accent of farmhouse design makes it more popular among modern people.
So that kepping in mind,
Here are the Best Farmhouse Decor Ideas for You
1. Decorate Window Frame
Hang old window frames in wall to create a small nursery. You can also mount it from outer wall of farmhouse to make rustic from outside.
If you want any outdoor living space ideas to make yours more attractive, check out this blog.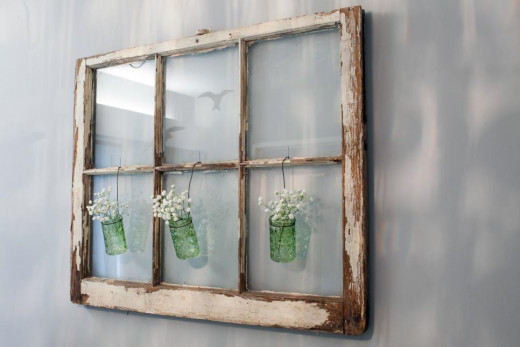 2. Rolling Coffee Table
Give a new duty to your retired wooden trunks. Just white wash the body and add four casters to make it move. Now congrats yourself, your first farmhouse decor idea for living room is ready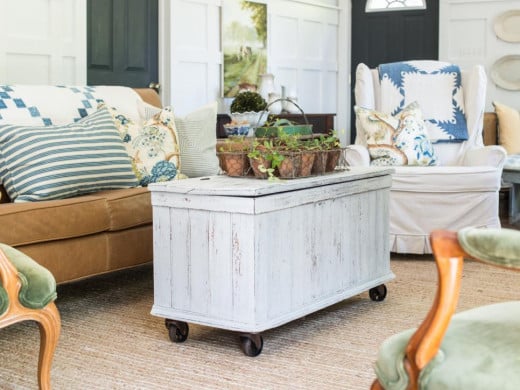 3. Open Shelf for Kitchen
Forget the cabinets we commonly use in the kitchen every day. Let's craft some simple and open wooden shelf attach with wall for far house.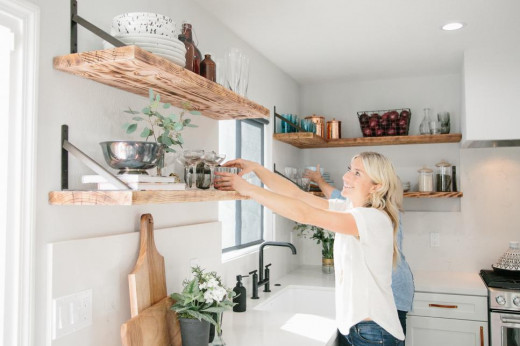 4. A Big Rustic Clock
Get a big clock to decorate the farmhouse walls. You can play around with different types of wall decor made up of materials like wood, metal and terracotta, paper etc.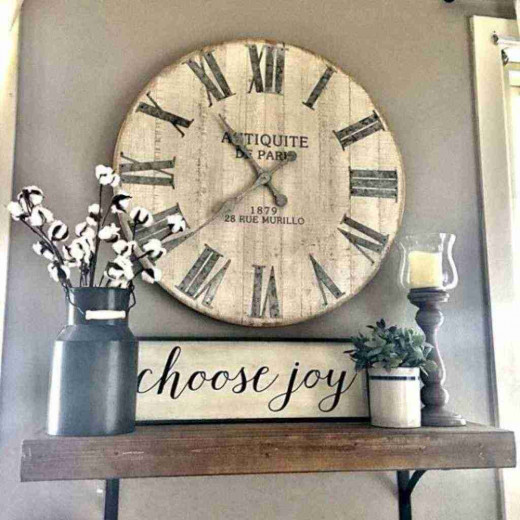 5. Distressed Pots on Countertop
Use distressed terracotta pots to decorate countertops. Try to create a small herb garden inside the farmhouse.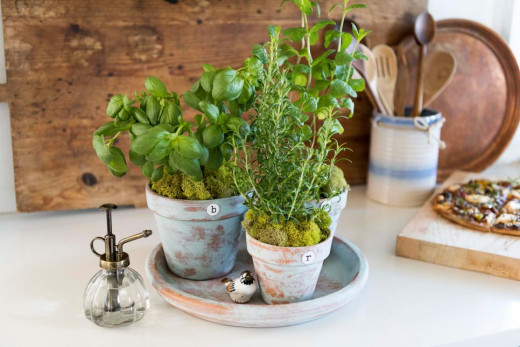 6. Sisal Doormat
This is simplest rustic farmhouse decor ideas from all. You just need to use doormat made up of sisal fiber.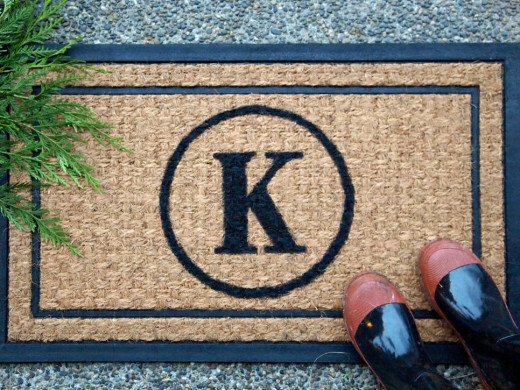 7. Scruffy Door for Headboard
Choose this crazy farmhouse decor idea to increase your bedroom design. Don't throw the useless old shabby doors, reuse it as a headboard for bedroom.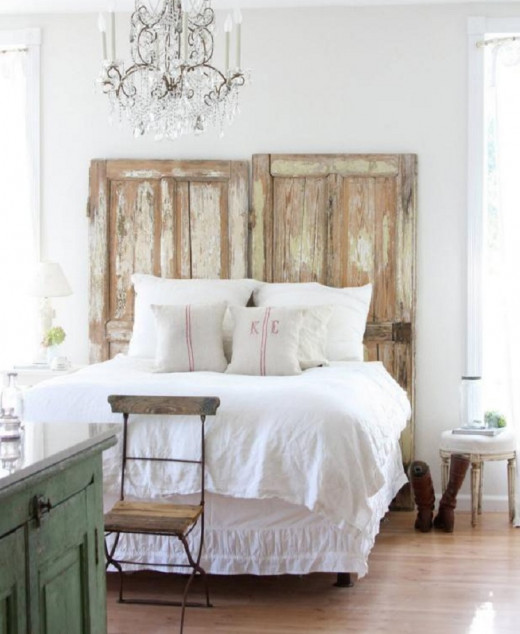 8. Wooden Serving Tray
Get wooden tray to serve dry fruits and it will also work as decor item for dining table.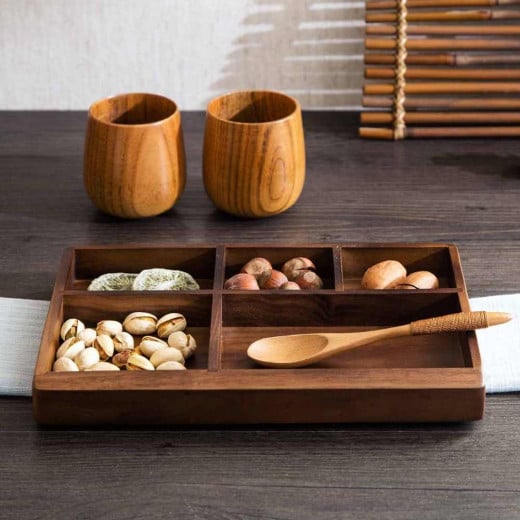 9. Rustic Hutch
This stylish hutch is made from solid pine boards, adds farmhouse charm to the dining room or kitchen.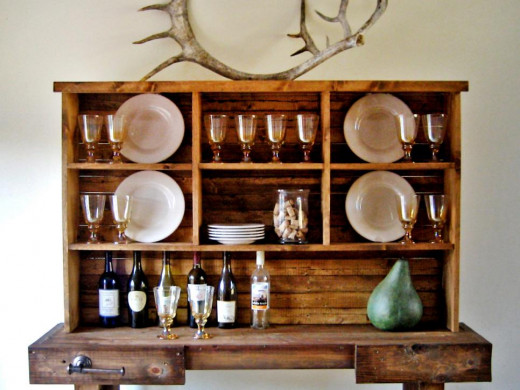 10. Industrial Style light
Hang industrial style dining room lighting in your farmhouse.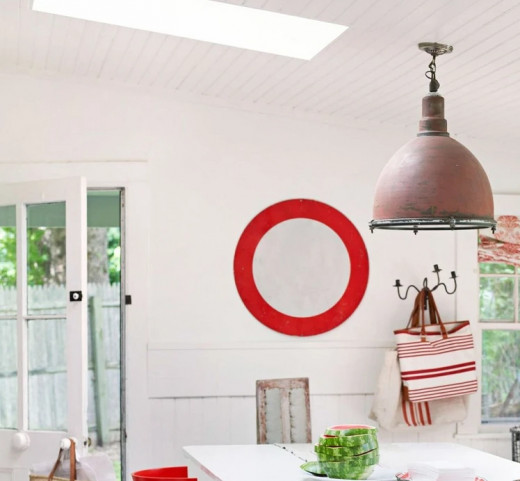 11. Umbrella Stand
Don't let rains to ruin your vacation on farmhouse. Carry your umbrella and craft an umbrella stand for those.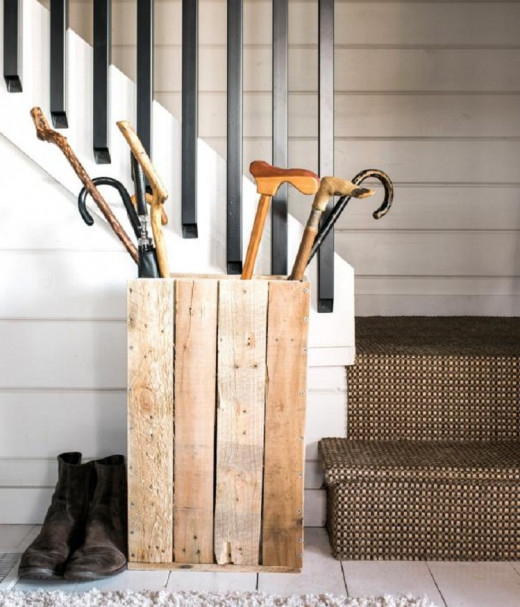 12. Pet Food Station
Make feeding station for pets by turning an old box or stool into stylish food spot. It will utilize by your pets and also looks as a farmhouse decor.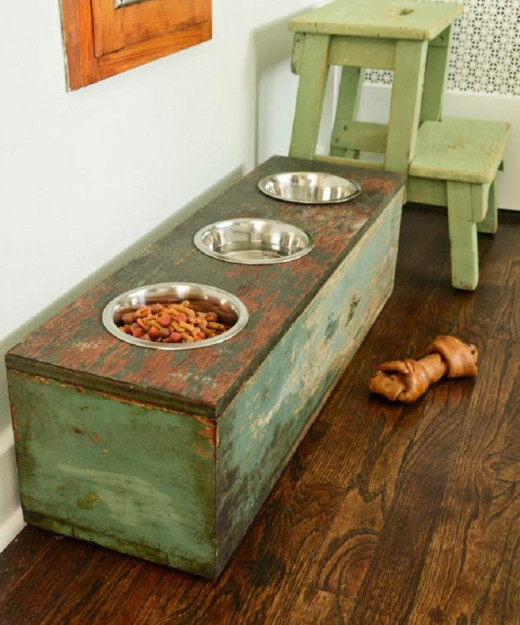 13. Family on Holiday
Here you have found one more farmhouse decor wall ideas. Use stained wood self to display your favorite memories in the farmhouse.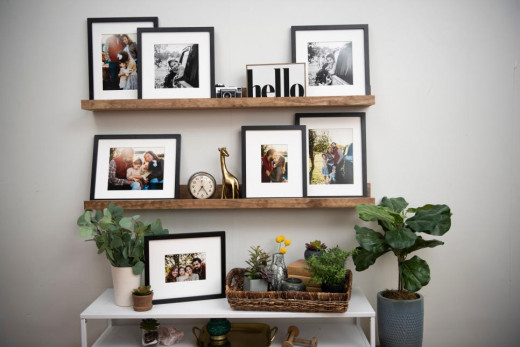 14. Old is Still Gold
Create a kitchen with a nostalgic feel of Grandma's time. Include some warm woods, antique lighting, and modern, vintage-style appliances.
You may need some kitchen remodeling tips to achive this design.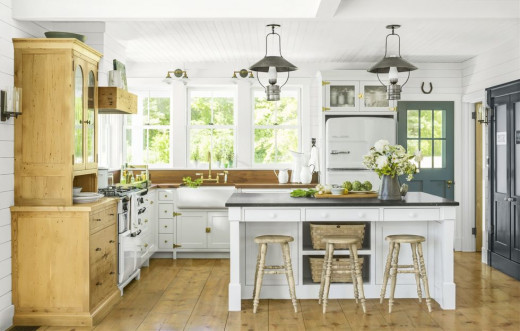 15. Cozy Dining Table for Farmhouse
Bring a cozy environment inside your dining room. Build a Table with beautiful slabs and paint it's with white color.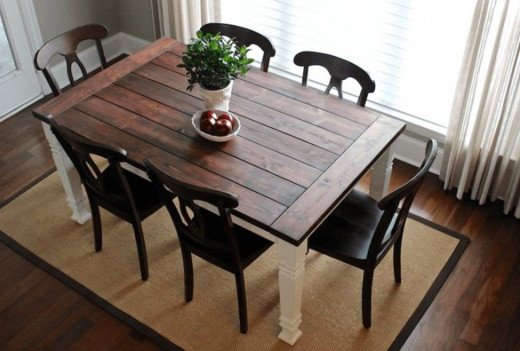 16. Crown for Deer Head
Design your own floral crowned deer head. It can become a focal point in your living room.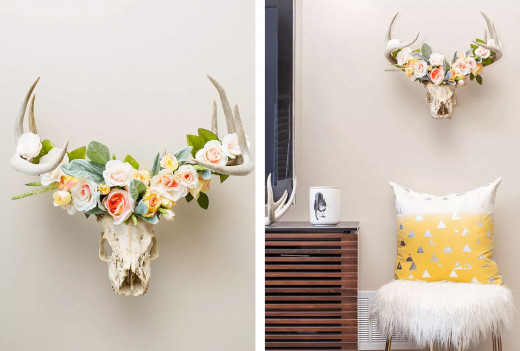 17. Art on Wood Slice
Etch a phrase or quote on wood slice with the help of wood burning tool.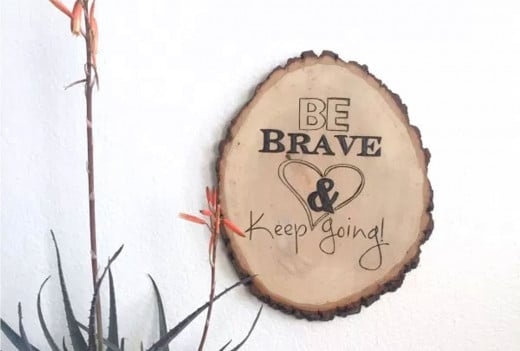 18. Hanging Jars
Take unutilized jars of all sizes and shapes and design a simple hanging display. And your diy farmhouse decor idea is ready.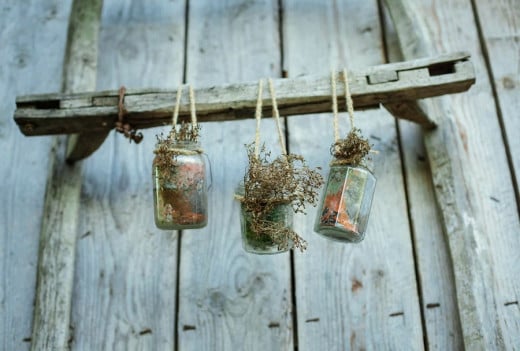 19. Wood Slice Table
Use wood slice stool in to decor farmhouse living room.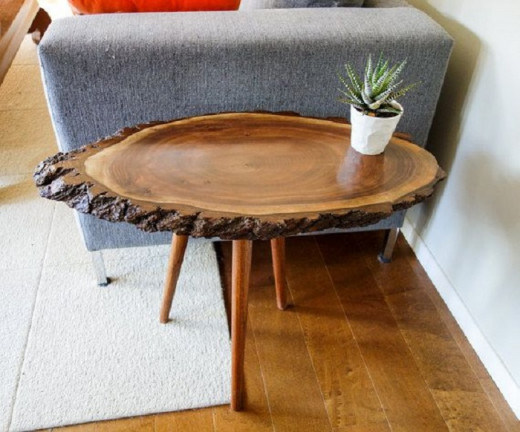 20. Show Ceiling Beams
Warm wood beams can add cozy feel inside your farmhouse interior. Don't foget to try this one.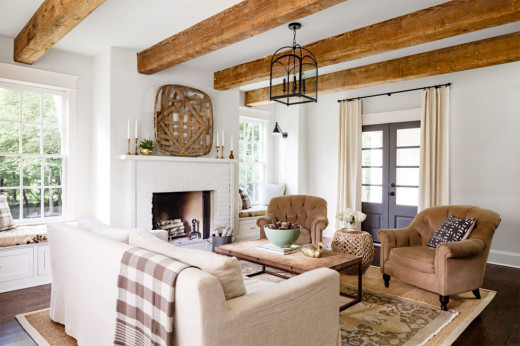 If you want any professional help regarding this then hire interior designers in Raipur. They will decorate and design your farmhouse, home or office.